- This is Stickers surprise
Cool promo is priceles set of marketing tools for your project, payable by donation.
For example: 3.30? or 7.65?, 21,20?
Benefits:
– Sticker in the "STICKERS SURPRISE" area all ower the site!
– Your sticker in the coolest collection ever!
– International community of creative people with beautiful stickers!
– Good SEO for your project!
– Sofisticated sharing on our socials!
– Similar projects like you are already here!
– Your stickers slaped on the sites of our friends and partners!
– You can send us your stickers to spread them everywher we will go.
How to Use This Cool Promo?
– IF YOUR STICKER IS ON THE WALL:
Click on "COOL PROMO" button in sticker detail of sticker you want to promote. Pay Pal / Credit / Debt card and send some bucks if you like our work.
Check if your sticker is on the wall: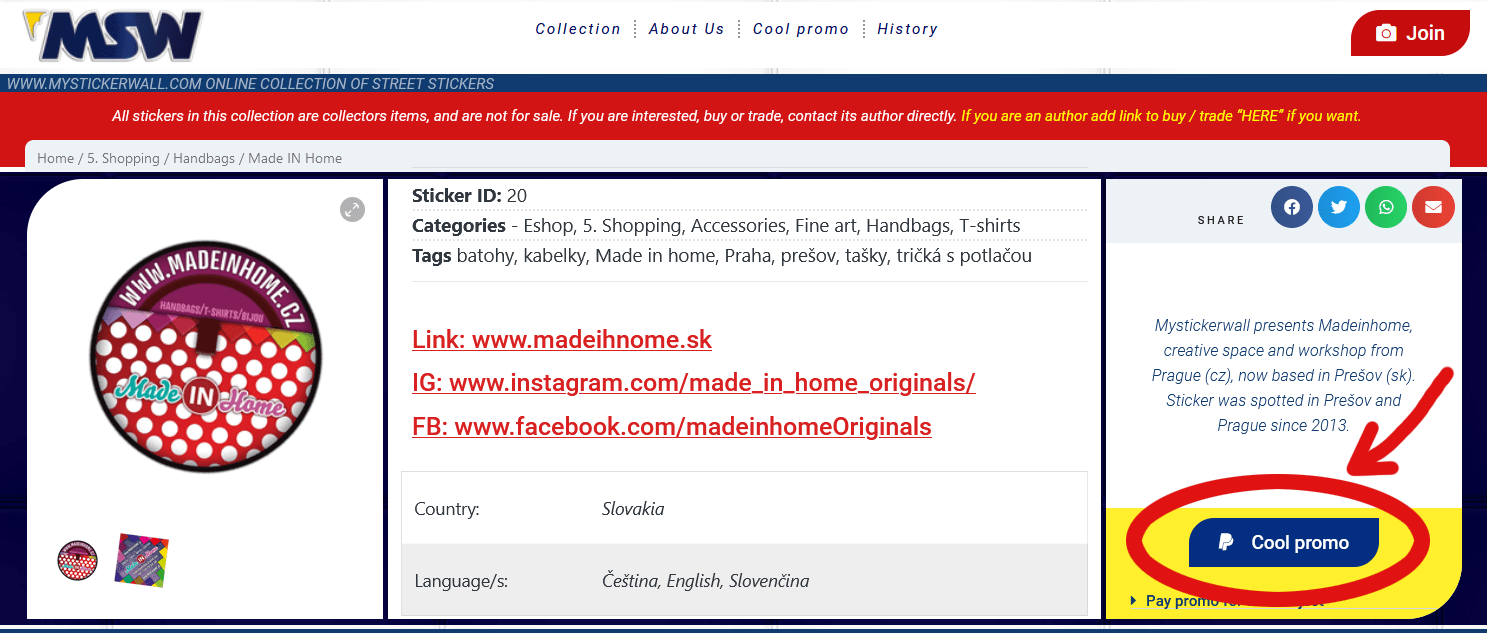 – IF YOUR STICKER IS NOT ON THE WALL or
– YOU WANT TO UPLOAD NEW STICKER:
choose betwen "w Cool Promo" or "Big Support". After the payment you will get the acces to uploading form.
THANK YOU FOR YOUR SUPPORT AND ENJOY THE OURS. THIS IS SUPPORT FOR SUPPORT MARKETING!